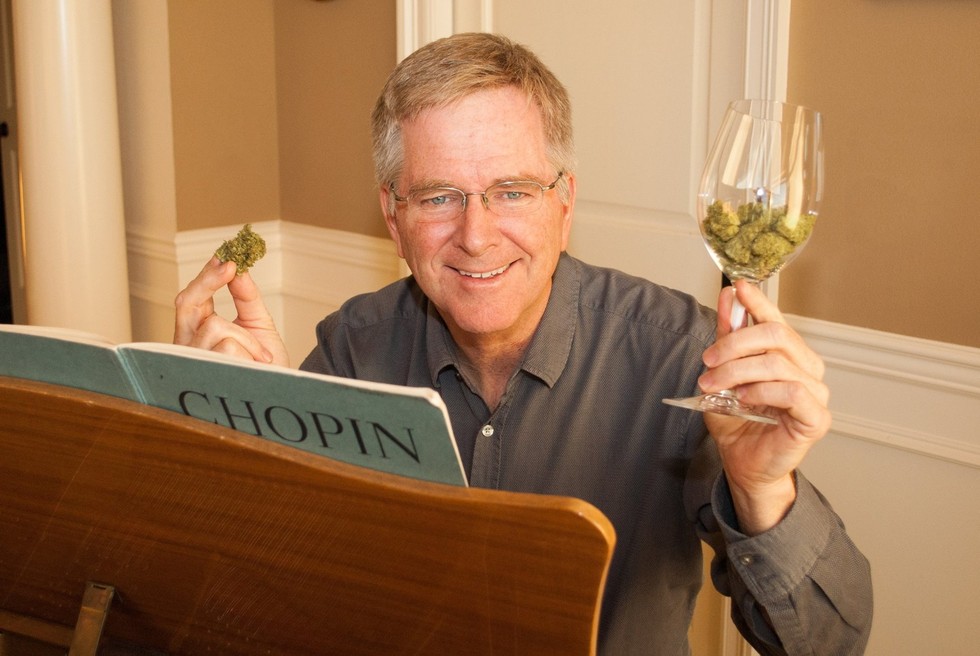 Travel with Rick Steves
airs on Bill Janklow's idea of public radio on Sunday mornings. He lives in Edmonds, Washington.
After four years of legalization, I look out my window here and marijuana's legal and it looks just like it did before it was legal. It just means we arrest 8,000 people fewer a year, it means money is being taken away from organized crime and our government is enjoying tens of millions of dollars of tax revenue that they wouldn't have had otherwise. And mature adults have the civil liberty of going home and smoking a little pot if they want to. I mean, I've got my bong right out on my shelf at home, and it's just great to have it there right next to the wine glasses. [PBS Host Rick Steves Discusses His First Trip, Breaking Marijuana Stereotypes And Being An Advocate]
Cannabis is a safe, effective palliative
.
Regressive politicians are still mouthing the same "Reefer Madness" propaganda — and I still enjoy rebutting them, point-per-ridiculous-point:

https://t.co/w6sTj2Y6eW

— Rick Steves (@RickSteves) October 14, 2018