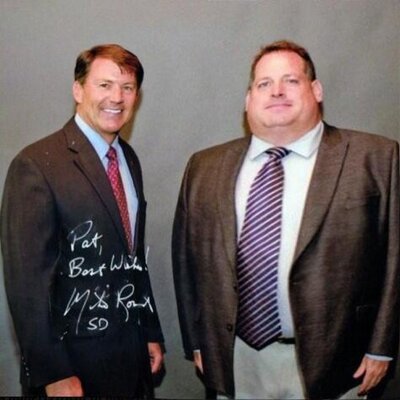 Tike Mike can't fly home.
Pierre's essential air service most likely will not get better anytime soon. That's according to South Dakota Senator Mike Rounds. Rounds says the air service problem in Pierre, was actually caused by Congress. Rounds says he is frustrated with Pierre's air service just as much as anyone else. Rounds adds that hopefully, there will be some act of congress that will eliminate the minimum amount of flying hours for pilots and alleviate some of that pain of airlines, especially the smaller ones like Pierre's. [KCCR Radio]
Recall that the TEApublican former GOP governor,
Rounds
squandered Amtrak money
on an airplane for his personal use now Pierre continues to suffer Essential Air Service woes and low boarding numbers even while the legislature is in session.
Recent concerns of poor service and late or canceled flights from Great Lakes Airlines have prompted Pierre officials to try and find a different air carrier as of lately. Pierre's bid to get another airline firm, Aerodynamics Inc., to provide flights in and out of the capitol is not going to happen.
Read that here.
South Dakota's At-large Representative Republican Kristi Noem voted for an amendment that would have
ended federal funding for Amtrak
. A bill investing $8 billion in Amtrak's future was ultimately passed.
Rounds build a self-insured house in a swamp that his administration knew was susceptible to flooding which of course flooded in 2011.