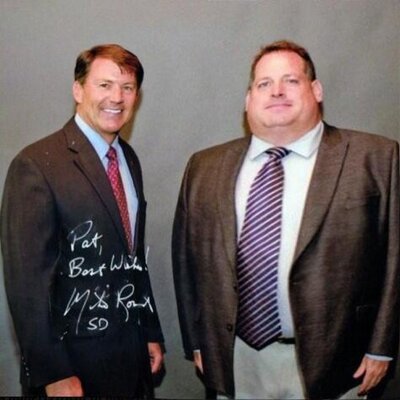 How putridity purveyor Pat Powers can take Sheldon Osborn seriously remains a mystery.
After all, Ann Tornberg, before assuming her election as Chairman of the South Dakota Democratic Party and mother hen of the few remaining Democratic Legislator's [sic] in Pierre, was President of SDEA's organization in Sioux Falls, the largest school district in the State. Why not let the Republican's [sic] themselves decide if they want to increase taxes or change their priorities and release a little bit of money from the mammoth Reserve Funds they control for our teachers, our children, and the future of our state? [Sheldon Osborn]
Osborn has called the
Republican Party "Klan-like
."
"Assuming her election?" Ann Tornberg the mother hen of Bernie Hunhoff? That's simple ridiculous.
"I don't agree with all the details of the governor's plan. We should expand the poverty limits for Medicaid, for example," Hunhoff said. "But we're all going to have to compromise. Hunhoff said he has seen opposition among some GOP lawmakers. [Vermillion Plain Talk]
Only semi-literate himself, morbidly obese Powers believes
letting teens get skin cancer is okay
and that
usury is a divine right
. He has long been banned from this and other South Dakota related sites because of a continual stream of bigotry, misogyny and other hate speech.