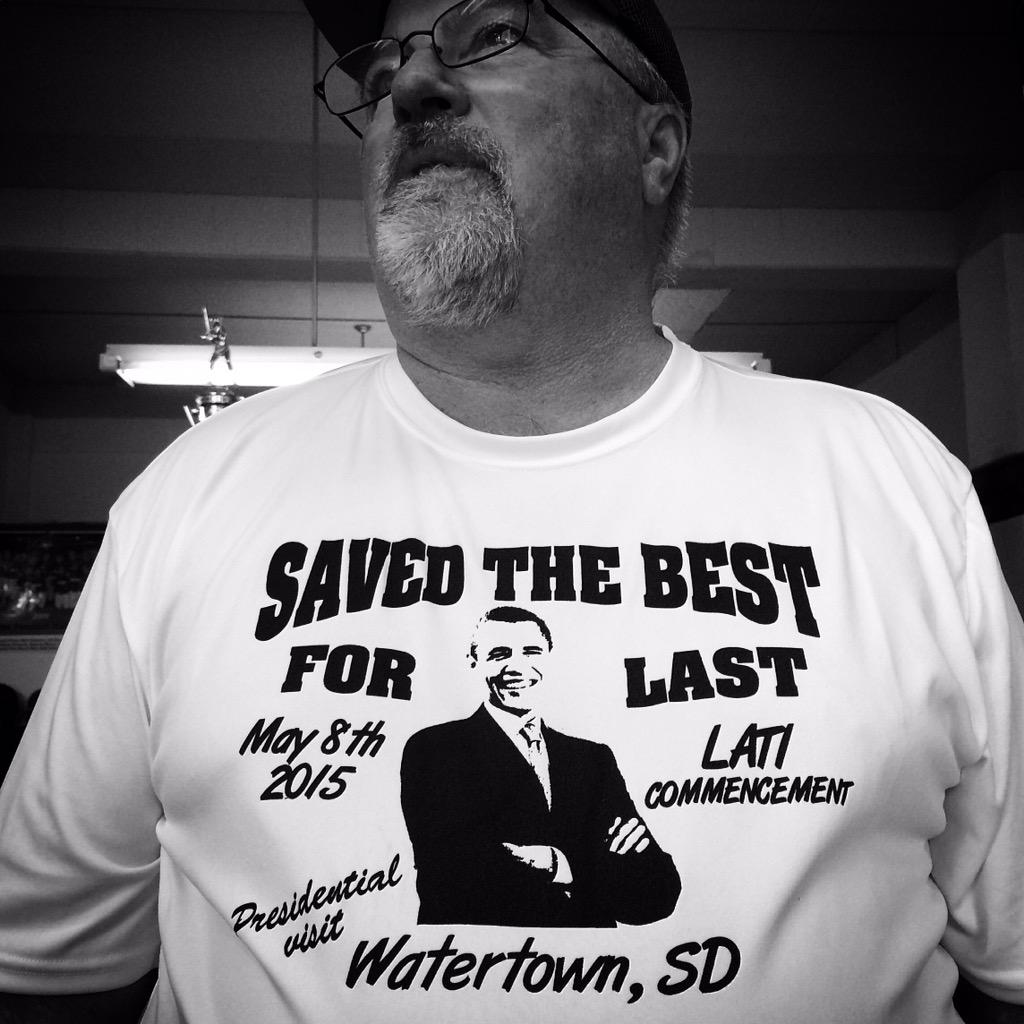 A massive C-17 cargo plane from McGuire Air Force Base in New Jersey was the first publicly visible sign of President Obama's visit to Watertown. Crews spent about 30 minutes unloading after it landed at Watertown Regional Airport just before 2:30 p.m. on Tuesday.
Air Force One is estimated to arrive at Watertown Regional Airport at 3:50 p.m. and depart about on Friday, his remarks to graduates of Lake Area Technical Institute are expected at 4:25 then the president is expected to depart about 5:45 local time. His arrival and departure from the airport will be
closed to the public
.
Veterans hung about 350 flags in Watertown in anticipation of
Obama's visit
.
I would like to personally invite Mr. Obama to Sisseton SD, assuring not only his role in the grassroots movement, but to show appreciation and importance of voter participation. Our story is one of excellence and a true accolade of the American drive and determination expressed through patriotism and faith. As First Americans who, young and old, accomplished what was thought to be impossible, Mr. President We Have Been Waiting For You. [Allison Renville]
Photo courtesy Patrick Anderson of the Sioux Falls Argus Leader. Anderson hosted a live chat with Lake Area Tech president Mike Cartney.
More information on the president's visit from the Associated Press
linked here
and KWAT Radio
linked here
.
Gary Young, owner of a t-shirt print shop in

#watertown

, made "saved the best for last" shirts with Obama's face.

— Patrick Anderson (@ArgusPAnderson) May 6, 2015