South Dakota suffers
from high cancer rates and instances of spontaneous abortions due to industrial agriculture. The Big Sioux and James River systems are poisonous to anyone exposed to the liquids within their banks that used to be water.
In 2010
, after another GOP governor gutted environmental protection in South Dakota,
the Big Sioux River
was named the
thirteenth most polluted river
in the US and nearly every waterway in the state suffers impairment.
There will be a recycled art contest highlighting work from local college students, free hor d'oeuvres and door prizes, and a speech by Omaha sustainability consultant Craig Moody at 7 p.m. called "Talking the Talk on Climate Change." [Sioux Falls Argus Leader]
And:
Meghann Jarchow, USD's sustainability coordinator, said the point of having a week long celebration of Earth is to make Earth Day a broad topic beyond just a day or a week out of the year. [The USD Volante]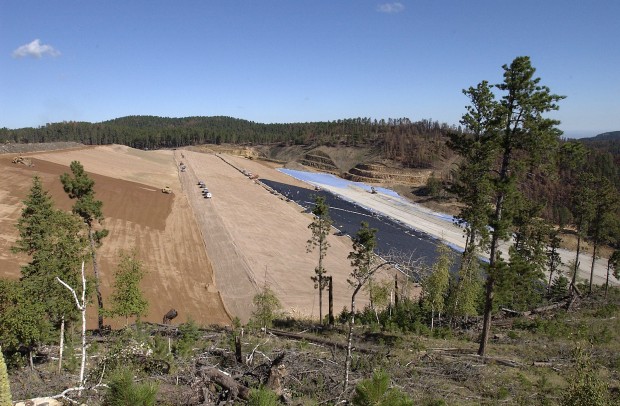 Reed Richards is an attorney practicing in Deadwood and Spearfish: he is also Treasurer for the Lawrence County Democrats.
The Rapid City Journal recently applauded the EPA for its actions on the Gilt Edge Mine disaster. Why don't South Dakota newspapers do some reporting on why the EPA has had to declare the area a Super Fund Site?
The record is clear. In the 1980's, Gov. Bill Janklow and his Republican toadies forced through the approval of the Brohm Mining permit (it's good for business, you know) even though knowledgeable opponents clearly pointed out that the bond was inadequate (so far, by about $90 million tax dollars and still counting).
So, what's the moral of this story? Have you heard of the Trans Canadian Pipeline? Good for business, the Republican politicians say. They don't need a big bond because their pipeline will never leak (really?). Besides, if it does leak, they will clean it up (sure they will). They won't go bankrupt like Brohm, (we have their word on that) and leave the taxpayers holding the bag.
This bullroar is South Dakota's very own Groundhog Day. When will the citizens stand up and tell the South Dakota Republican politicians to stop using South Dakota as a waste dump so their business supporters can make millions at the expense of South Dakota's clean air and water. [Reed Richards, Sioux Falls Argus Leader, links mine.]
Photo: Rapid City Journal.
Habitat destruction
,
lapses in ethics
,
crime spikes, increased incarceration rates
, more people infected with sexually transmitted diseases, the failure of prisons,
human trafficking
: all
mark the terms of Republican governors
in South Dakota.
That my home
state has become a chemical toilet
is just one more sign of red state collapse.